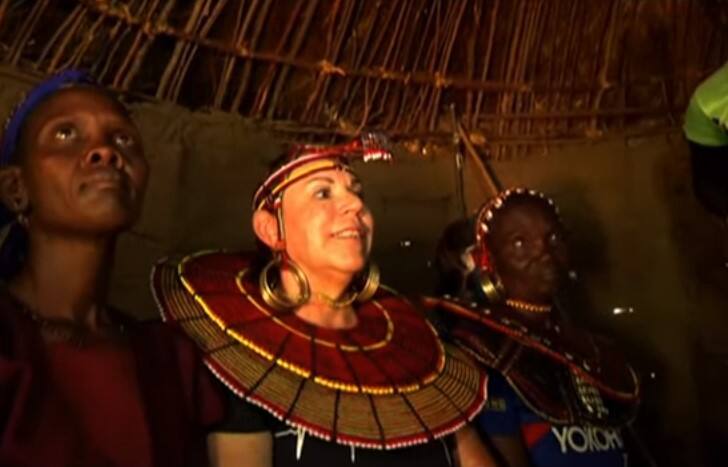 Triza Estes Has left mouths of many Opened after She Underwent Female Genital Mutilation before wedding her lover Tony Estes In Traditional Ceremony at Paka Hills where hundred of locals among them Loyamirik MCA Maria Losile who came to witness the unique love.
"This Pokot tribe, according to Kenyans is considered as a fierce tribe but I do not find them that way at all. These are just people trying to survive, I minister to them and show them the way of God. I'm the first known person to come and help them. You know when I first came here in 2009 there was no road but, now there is one, it used to take me about 2 days to get up here," said the bride.
The Bride Groom Tony had to pay a dowry of a camel, food, drinks and also money which was offered to Pokot elders.
The pair, Tony Estes and Trizah Estes, have been living in Pokot for at least 10 years evangelising to the locals.