Former Kibwezi MP, Kalembe Ndile, has come out to speak on rumours doing rounds online and in the media that he intends to sell his political party to Nairobi Governor, Mike Sonko.
The former assistant minister noted he could not sell The Independent Party (TIP TIP) to anyone as the party seized to exist.
Kalembe stated that the party was dissolved in 2017 and enjoined into the President Uhuru Kenyatta-led Jubilee Party
"I have seen some Kalembe rumours in the social media claiming that I want to sale the dead party to Nairobi Governor Mike Sonko. Those spreading the rumours are idlers with a motive of tarnishing my image since the party was officially dissolved even at the Registrar of Political Parties," stated Kalembe.
The former lawmaker added that those claiming he was shopping for a buyer for the party were rumour mongers who are out to tarnish his image.
In 2017, TIP TIP was among the thirteen political parties that were dissolved to merge with Jubilee Party in order to push for President Kenyatta's re-election in 2017.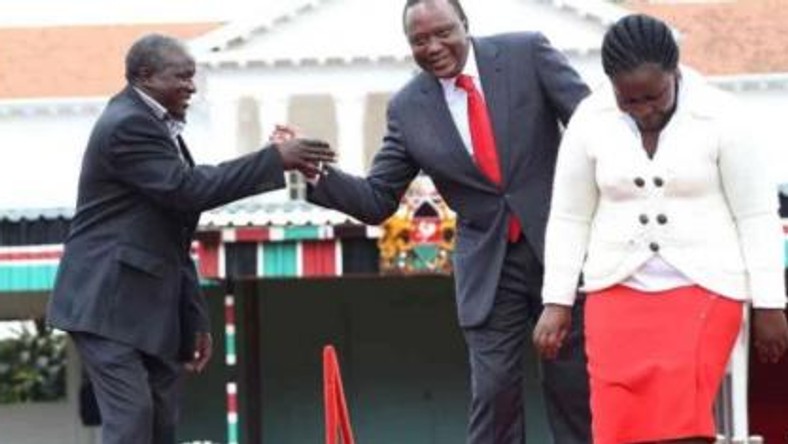 The former Kibwezi MP was rewarded for his move after President Kenyatta appointed him as a member of the Tanathi Water Works Development Agency.
Kalembe will serve as a member of the agency's board, chaired by Kakuta Ole Mai Mai, for a period of three years that began on February 7, 2019.
Of late, the former lawmaker has been spotted in the company of Sonko during his recent political rallies across the country.
A photo Sonko, Kalembe Ndile, Reuben Ndolo and Others during a recent rally in Mombasa