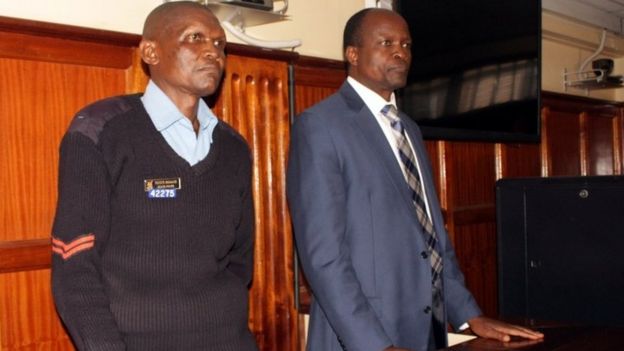 Back on September 5th 2018, A Rongo University student's lifeless body was found dumped in a forest.  Sharon Otieno was a student at Rongo University. She was abducted alongside a Nation journalist while they were at a hotel.
The journalist was allegedly investigating a case about a love affair gone wrong between this lady and the Governor of Migori Okoth Obado.
It was later discovered that Okoth Obado who is married and with kids was having a romantic affair with Sharon Otieno. They were together until things somehow went sore. The lady was heavily pregnant at the time of the murder.
Okoth Obado was definitely the main suspect in the case. He was arrested alongside Mr Oyamo, who was a personal assistant to Mr Obado, and Mr Obiero, a clerk at the Migori county government. Okoth Obado was released on bond under strict conditions but the other two suspects request to be released on bond was declined.
The trial will begin today, However, before the trial begins, Mr Obado's co-accused, Caspal Obiero and Michael Oyamo, want the trial Judge Jessie Lessit to disqualify herself from the case.
The two feel like they are not going to receive a fair judgment after the judge denied them the opportunity to be released on bond while the governor was granted.
Do you have a hot story or scandal you would like us to write, kindly reach us through ajaabumediagroup.com or WhatsApp: 0758920323/0759530425