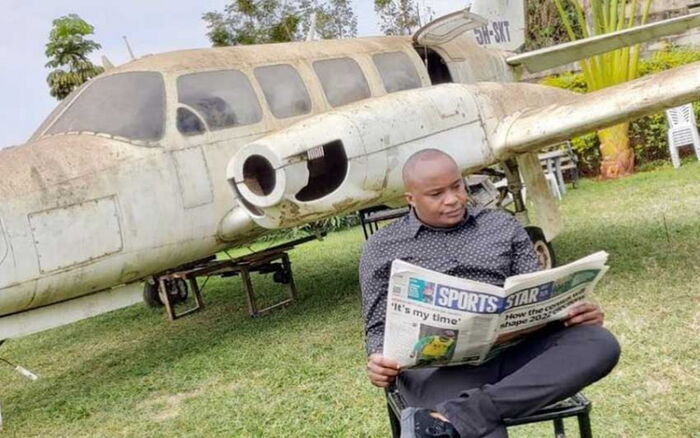 Starehe Member of Parliament (MP), Charles Njagua Kanyi alias Jaguar, has bought an abandoned Phoenix operated aircraft registered under 5H-SKT.
The Piper PA-31-350 Chieftain plane was among several others, that were auctioned off by the government on August 9, 2019.
According to the original request for bids document published by the government on local dailies, Jaguars'  purchase set him back a cool Ksh 120,000.
The legislator posted a picture of himself next to the junk aircraft, which he installed at his private residence, as some sort of monument.
Jaguar, who is widely known for his flashy lifestyle, also shared photos of a team of workers as they repainted the plane.
In 2014, the musician-turned-politician was the talk of the town, after he claimed to have bought a light aircraft, which would have been a first for a Kenyan artist.
"On my private jet for private bizness with my homeboy Trapee… Like how things change when you believe…Thank God. Last call before I am off….love my life," the kioo hitmaker wrote on July 12, 2014.
Well, his dreams have finally come true, at least partly,  as he now something resembling a private aircraft parked at his residence.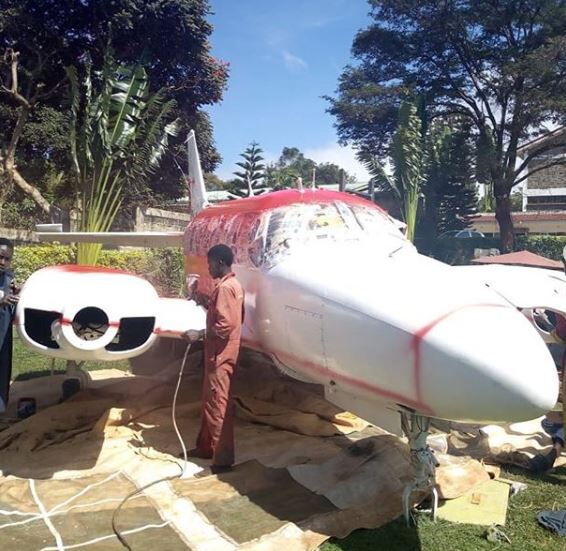 The image of the MP winding down while reading a newspaper, with his new purchase in the background excited netizens, with popular comedian Captain Otoyo winning the 'best caption' crown.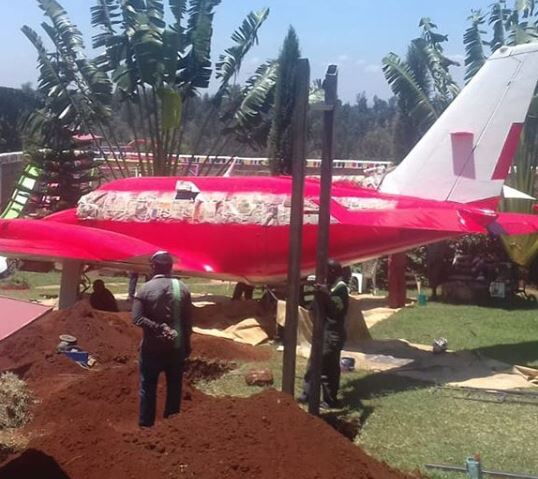 "Kumbe wewe pia ulijichukulia kamoja? Mimi nilikuta zimeisha, loosely translating to, I can see that you also got yourself a plane, unfortunately, I got to the auction when they were all sold out," he jokingly remarked.