Two bodyguards who were heavily armed at the DP william rutos kibra address,have left netizens mouth wide opened.
Photos doing rounds online show the two men with sophisticated guns that were strapped to their chests.
While it was not immediately clear who they were, social media users could not help but wonder who they had accompanied to the rally that was organised to drum up support for McDonald Mariga.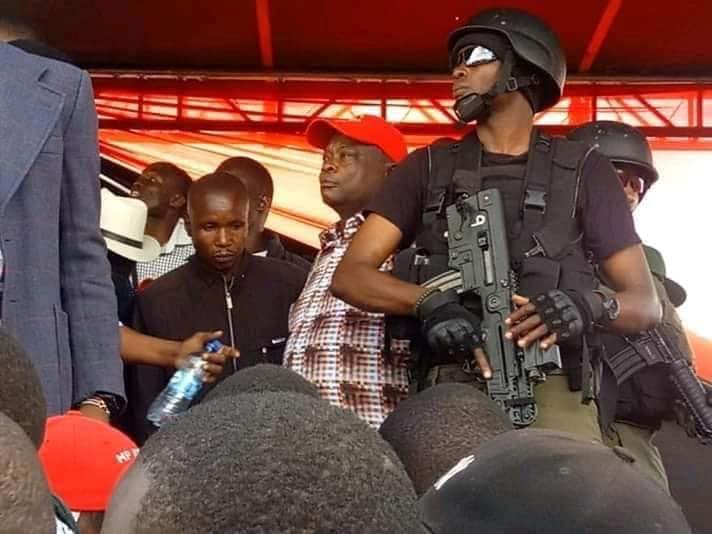 Weighing in on on the heated debate, Suna East MP Junet Mohammed asked why the DP needed such heavy protection if his team was sure about winning the Kibra by-election.
"This is how Ruto was guarded and came to ask for votes today in Kibra and then you lie to people that ground is sawa (okay). Kibra is ODM and ODM is Kibra," he wrote.
Fred Asira commented, "William Ruto, the chief hustler and a very good friend to the poor, and who has unmatched support in Kibra came to campaign in his stronghold with tight security, against the people he claims to love."
David Jesse posted, "Let's say Mariga is William Ruto's protege and will have such security if elected- emulating his mentor. Kibra people, please vote wisely."
Mark Dianya stated, "How Ruto was campaigning for Mariga in Kibra today. He mobilized even Recee Squad, you would be tempted to imagine he was campaigning in Kismayu."
Makori Abuga posted, "I don't think Mariga can score in Kibra. Jubilee won in Lang'ata due to some ODM internal challenges and disorganization. The ground is unfavourable. This is how Ruto was guarded. He knows the place is unsafe for nonstarters in city politics."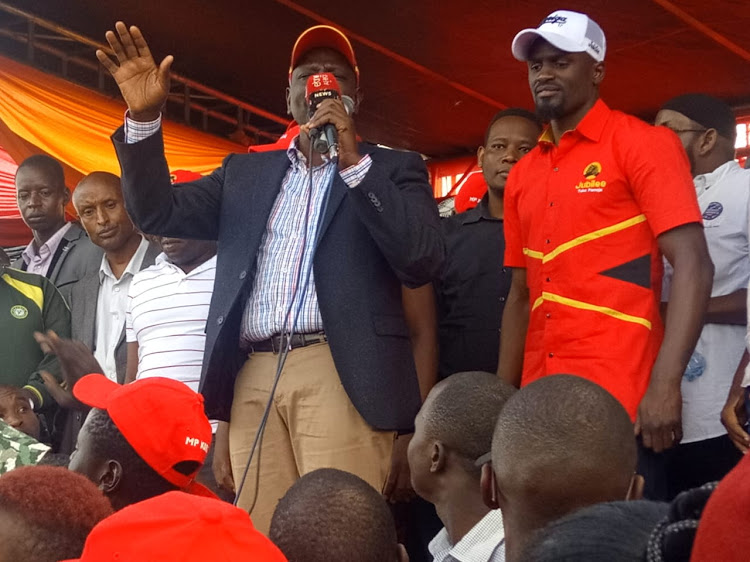 By chris sambu
Chris sambu is kenyan based journalist/writer specializing in broadcast media,creative writing and illustrations.He is contributor of various special articles for the Daily Nation and Business daily.A seasoned passionate writer/Young winner of the 2019 kenya global writers guild.
Email@chrisambu96@gmail.com