The plane that President Uhuru Kenyatta used to travel to Japan and Russia between Sunday, October 20 and Friday, October 25, can be hired at a cost of Ksh1.5 million for an hour or Ksh36 million a day.
A report by Sunday Nation indicated that the Airbus 318 Elite is likely owned by Dubai-based aviation company Constellation.
While it was not immediately clear how much the government spent to hire the jet, the amount could be in the hundreds of millions since the president was away for 5 days.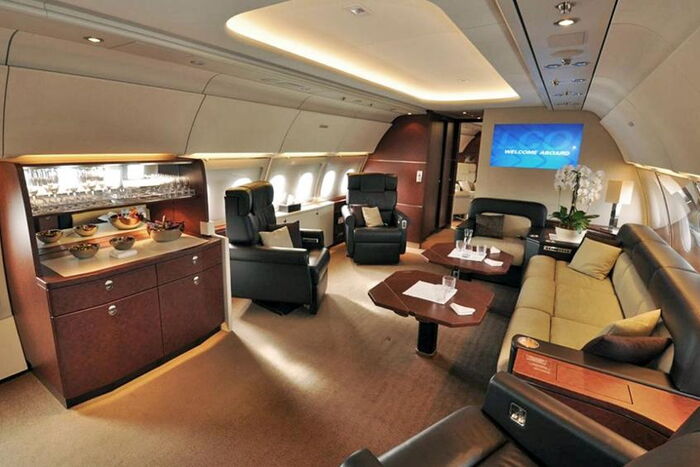 Flight records retrieved from the aircraft, that bears the registration number A6-CAS, reveal that it arrived in Mombasa on Sunday, October 20 at 5:33p.m.
It then left Costal city on the same day at 8:24p.m presumably with Uhuru on board.
The jet made a stopover in Almaty, Kazakhstan on Monday, October 20 at 7:30a.m to refuel for an hour
It then flew for seven hours to Tokyo and landed at 6:33p.m local time or 12:30p.m Kenyan time.
Uhuru stayed in Japan for two days before flying to Russia on Wednesday, October 23 to attend the Russia Africa Summit.
He flew back to Kenya on Friday, October 25 at 8:59p.m and the plane was still parked at the presidential pavilion at JKIA on Saturday, October 26.
The jet can carry up to 200 passengers but the customised version only accommodates 19 people.
It boasts of an entourage lounge, a VIP dining area, a VIP lounge, a VIP bedroom, a private office, a surround sound system, LCD televisions, a satellite telecommunications system and high-speed internet.